About the Sessions & Speakers
We partnered with the best and the brightest talent to bring you quality content and professional advice. Get in a room with these powerful speakers and learn up close and personal in a way only an event like the AFN Branch Manager Conference offers.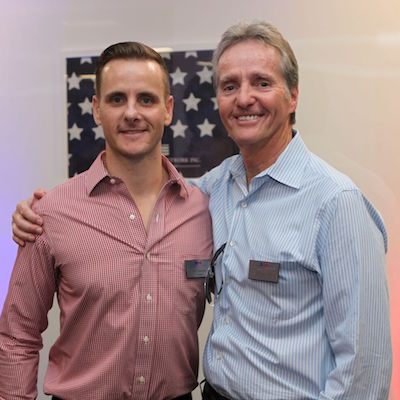 John Sherman, President & Jack Sherman, CEO
Opening Speakers
Opening Remarks & General Session:
Monday, October 28 | 9am
Jack will set the tone of the 2019 AFN Branch Manager's Conference with an uplifting opening session, followed by John Sherman with the 2020 Vision session, with an emphasis on technology.
About Jack and John
Jack and John Sherman will set the tone of the 2019 AFN Branch Manager's Conference with an uplifting opening session. Unifying our AFN family is an important step in growing collectively as a team. Having succeeded in all aspects of the mortgage industry, AFN Chairman and CEO Jack Sherman knew it was time to start his own company, with his own vision, thus AFN was formed in 2001. AFN President John Sherman, with two decades of solid mortgage lending experience, leads AFN to successful milestones by constantly improving processes, products and services. You won't want to miss this opportunity to learn from our top leaders where Team AFN has been, and their vision for where we're going.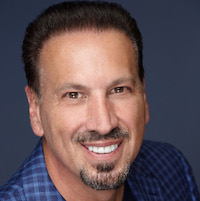 Barry Habib, CEO of MBS Highway
Keynote Speaker
Barry Habib
Tuesday, October 29th | 8:00am
AFN invites you to join us to learn new strategies and gain invaluable industry insights from America's best Mortgage and Real Estate Sales Trainer and trusted market expert, Barry Habib. During this presentation, you'll learn:
Protect yourself from Fintech companies, who are trying to put you out of business.
Dramatically increase conversions from conversation to application.
Learn how to become an advisor – It's much more than what you think.
Debt consolidation strategies that will dramatically increase your closing percentage in any rate environment
About 6 months ago when the 10-year was near 3%, Barry forecasted they would drop to their all-time lowest level. Since then yields have dropped pretty dramatically, hitting 1.42%. Come see Barry's bold prediction from here.
Find out how the impending recession will impact housing and interest rates
Motivate buyers to purchase a home and become your Realtor's best asset
About Barry Habib
During Barry's mortgage sales career, he was recognized for having the highest annual origination production in the US on two occasions. Barry personally originated over $2 Billion dollars in mortgage loan production over his career.

Barry Habib was just named the top Real Estate forecaster by Zillow and Pulsenomics and has been presented with the Crystal Ball Award for the most accurate Real Estate forecasts out of 150 of the top economists in the US. Barry has been in the top 10 out of 150 economists four times.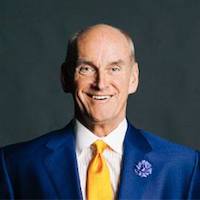 Todd Duncan, CEO and Founder at High Trust
Todd Duncan
Tuesday, October 29th | 10:30am
Todd Duncan will bring a new perspective to Team AFN during his session.
About Todd Duncan
Todd Duncan is an American author and speaker. According to CNN, Todd Duncan is "the Tony Robbins of the mortgage industry." He excels at communicating proven business strategies, inspiring his audiences with his own personal stories of finding achievement and significance through building trust. Todd's voice is fresh, relevant and leading-edge, harnessing the ability to not only engage, but also energize a crowd.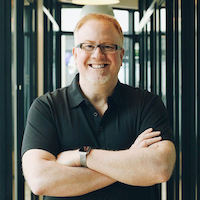 Dave Savage, CEO at Mortgage Coach
Dave Savage
Tuesday, October 29th | 2:15pm
In this keynote, Dave focuses on the 5 core skills 1) Using CRM customize and personalize multi-channel content and services consistently 2) Turn your advice into a competitive advantage 3) Leverage Social Media to build and manage a personal brand 4) Use Video to connect personally and build a personal brand 5) Leverage a combination of technology and processes to collect, manage and promote 5-star reviews.
About Dave Savage
Dave Savage is a mobile tech pioneer, a speaker, and an agent of change dedicated to helping loan officers turn the Digital Mortgage Revolution into a competitive advantage. Dave speaks at company sales rallies and industry events such as MBA Tech, Digital Mortgage, Sales Mastery, and the Mastermind Summit. Dave is a recognized leader in the mortgage industry for his contributions to improve the professionalism and quality of advice that originators provide homeowners.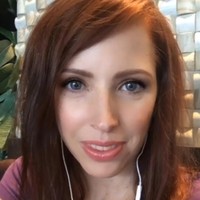 Emma Monro, Social Media Marketing Manager at Social Survey
Emma Monro
Tuesday, October 29th | 1pm
Emma will present valuable insight into the world of social media in the Social Media Power Session.
About Emma Monro
Emma Monro is the Social Media Marketing Manager for SocialSurvey. With continual study to keep up to date on each of the key social platforms, Emma keeps all internal stakeholders up to date on development opportunities for the SocialSurvey platform, while also managing the external social presence for SocialSurvey. In addition, Emma delivers a weekly Facebook training for SocialSurvey's Client Partners, for both their brand marketing teams, and the 30,000 frontline team members—so that all efforts are focused on Winning Local.
Breakout Sessions
Monday, October 28th | 1:00-4:30pm
Executive Panel Breakout Session
Join our Executive team for an interactive discussion. While in smaller, more intimate groups of Branch Managers, you'll be able to present challenges, ideas and feedback to help shape the future of AFN.
Genius Bar Breakout Session
This breakout session is all about the newest technology available to you at AFN. Technology is the future and at AFN, we're building upon our existing platforms to create more advantages for you. Join this session to learn about all the upcoming releases.
Compensation, Cases & Collaboration
This breakout session is all about the legal landscape. Learn best practices from the AFN legal team with real case examples and changes to mortgage law. This will be an informative and fun session you won't want to miss!